Disclaimer - The equipment displayed on this page has never been used as part of a criminal act. At the time of use, broadcasting without a license and associated breeches of the Wireless Telegraphy Act 1949 + amendments was a civil offence. The Statute Of Limitation of 6 years for a Civil Offence has long since passed.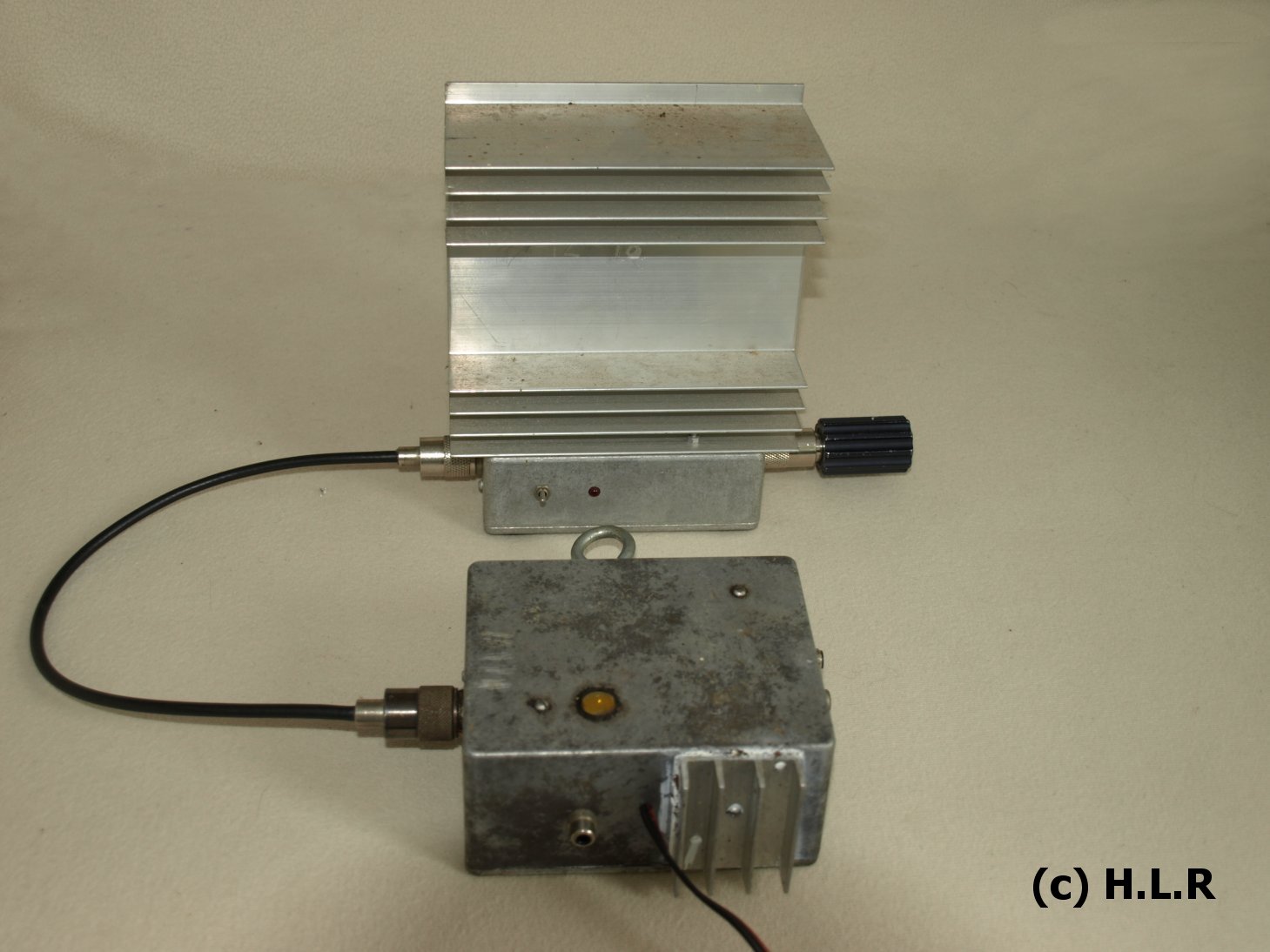 The transmitter shown to the left is the only surviving FM rig actually used for service. This transmitter was installed in Morgans Wood for broadcasting recorded shows using the light sensor technology. Looking at the top of the unit the LDR (light dependent resistor) can be seen which monitored the light levels switching the transmitter to air at dusk. As can be seen from the mould stained casing the transmitter spent a considerable amount of time in the damp woodland environment successfully evading capture.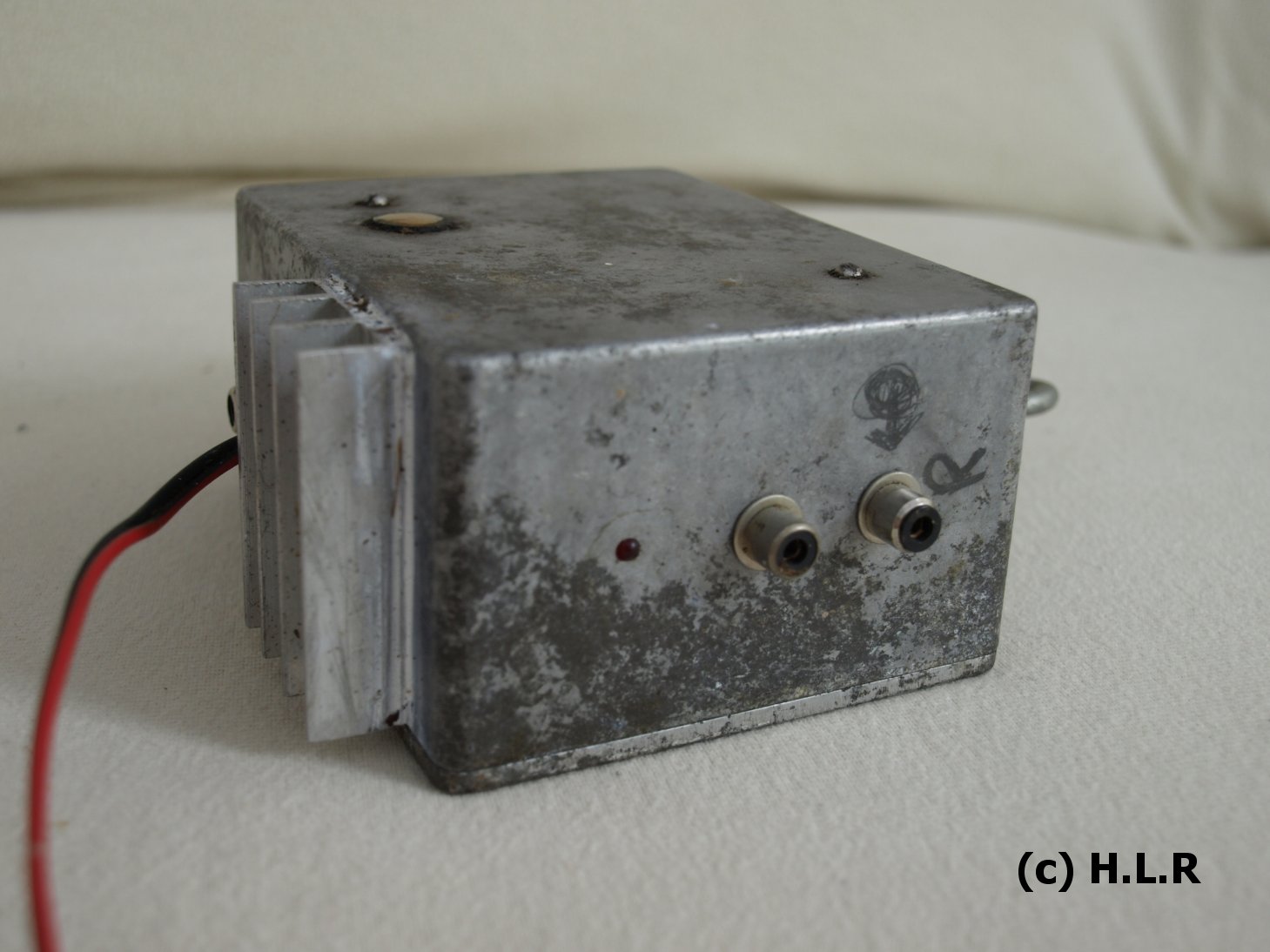 The top photo shows the transmitter connected to a linear power amplifier (PA) used for higher power broadcasts. On it's own the transmitter had a power output of 1 watt, with the PA connected it was capable of 15 - 20 watts.

On the case can be seen 3 phone sockets, the two at the end were the stereo audio input and the side one behind the heatsink was a 3 volt output for powering the cassette player.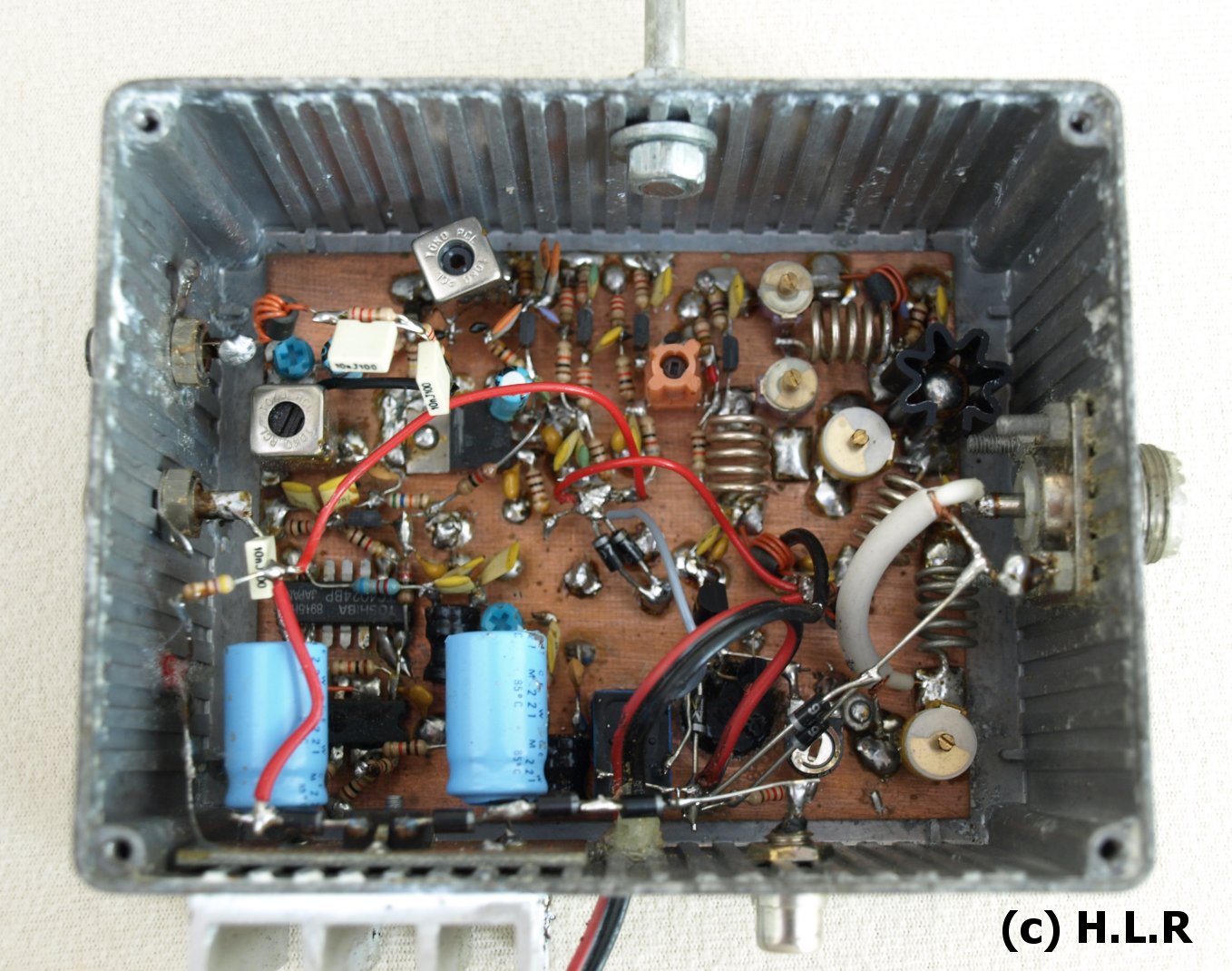 Looking inside the main transmitter (left) the stereo encoder circuit is on the bottom left where the two micro-chips are visible.

The Walkman power supply is mounted on the side wall of the case, again on the bottom left, easily seen with the two large blue smoothing capacitors.

Directly to the right is the light sensing switch circuit and the rest of the components make up the FM transmitter complete with output filter coils.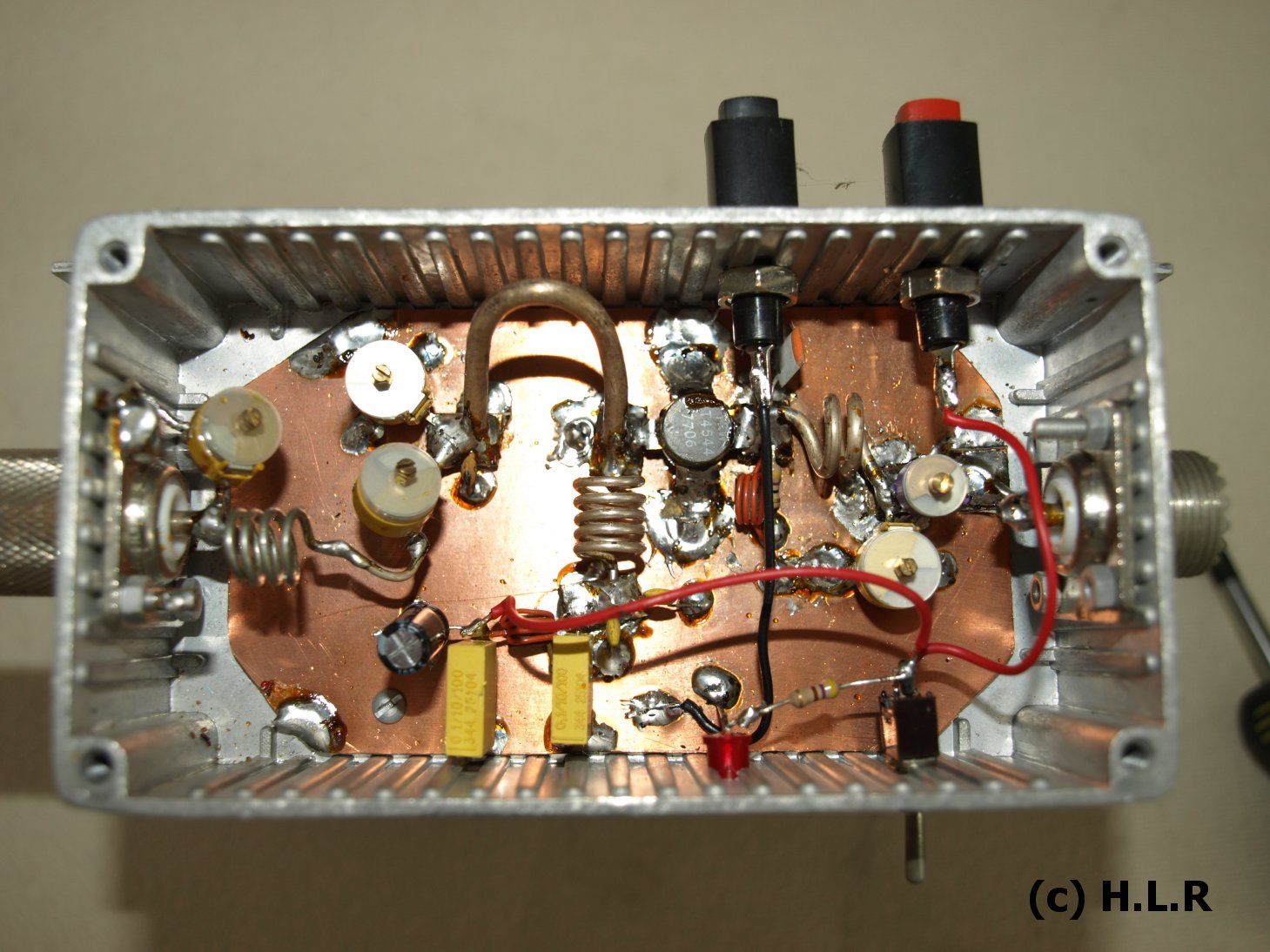 This last photo shows the inside of the power amp. The signal from the transmitter would input the R/H side, it was then amplified and filtered before being fed into the aerial which was plugged into the socket on the left. The filter coils and the transistor output strap (large n shaped thing) were formed of silver plated copper wire for efficiency. The large heatsink shown in the top photo is designed to safely dissipate the heat generated by the output transistor.