Over the years HLR operated from many different studios in Hertford and one also in Welwyn Garden City.

All of the studios at some point were used live either running hot with the transmitter at the same location or linked via Band III to the transmitter which was at a different site.

During the years on air 3 studios locations were visited by the Police and DTI but no equipment (except link transmitters) was confiscated due to them not being on air at the time of the visit.

Locations

Two studios were located in Bengeo, two in Lower Bengeo, one in Hornsmill, one in Sele Farm and one other in Welwyn Garden City.

When Band III linking to the transmitter site each studio could be used for the duration of one show before switching studio for the next DJ. This meant that each studio was only on air for a short period thus preventing the DTI from having enough time to find the secret location.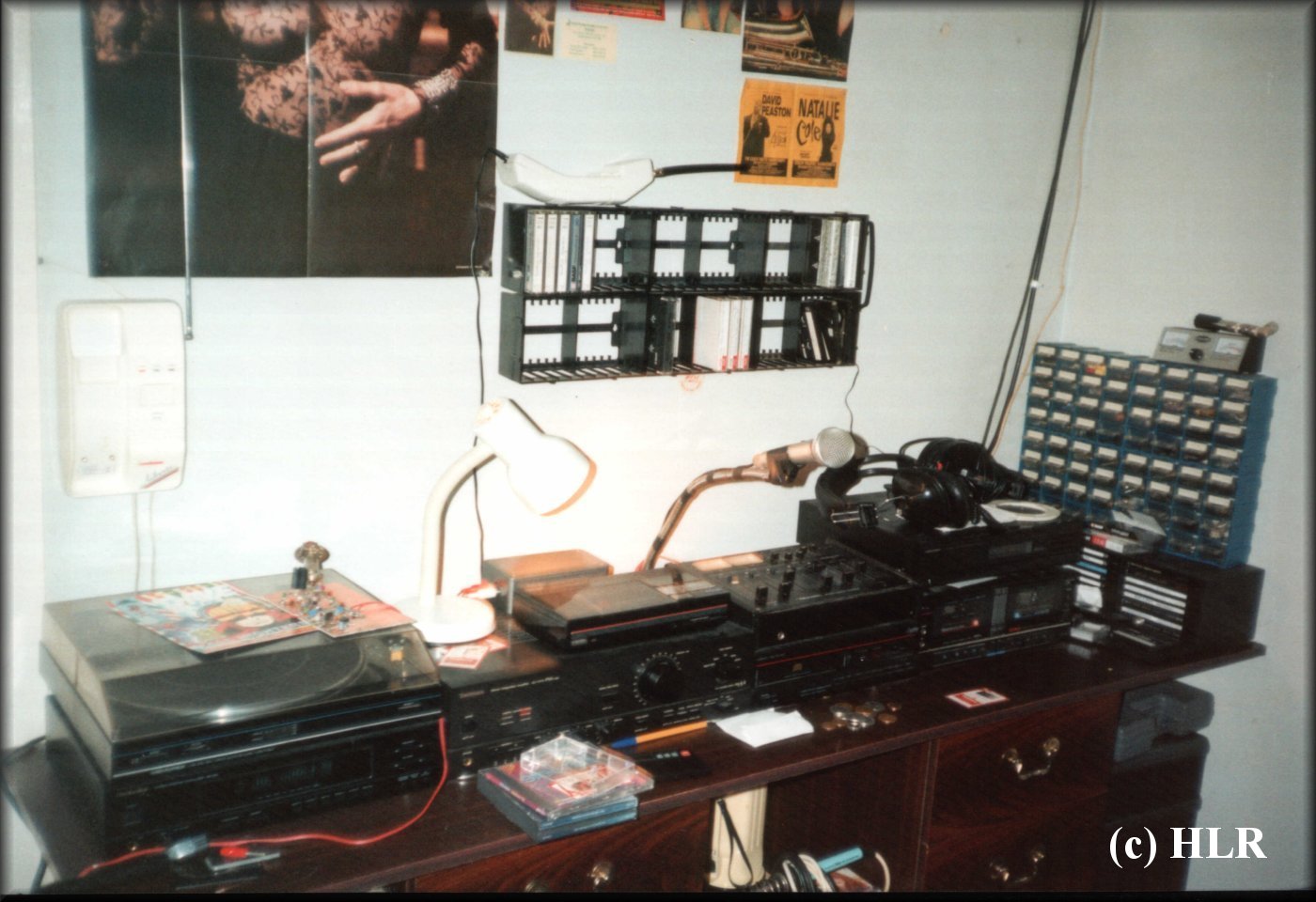 Equipment

Although non-standardized each studio consisted of a mixing desk, two CD players, two record decks, two tape decks (one for playing jingles the other for recording) and at least one microphone.

Audio processing was via a graphic equalizer which in turn fed an audio limiter / compressor.

Band III link transmitters were "variable frequency oscillators" running half a watt except for the studio in Welwyn Garden City which ran 5 watts to ensure a stable hiss free audio.

In latter years when broadcasting in stereo each studio had a 19khz stereo encoder in the audio chain. Having the encoder at the studio end when Band III linking enabled the broadcast output to be switched to mono should there be any link interference. It also saved money when the transmitter site was raided!

When broadcasting "hot" or recorded shows from a woodland site the "stereo encoders" were incorporated into the broadcast transmitter.

Today

At least one studio today is still used for legal radio production.