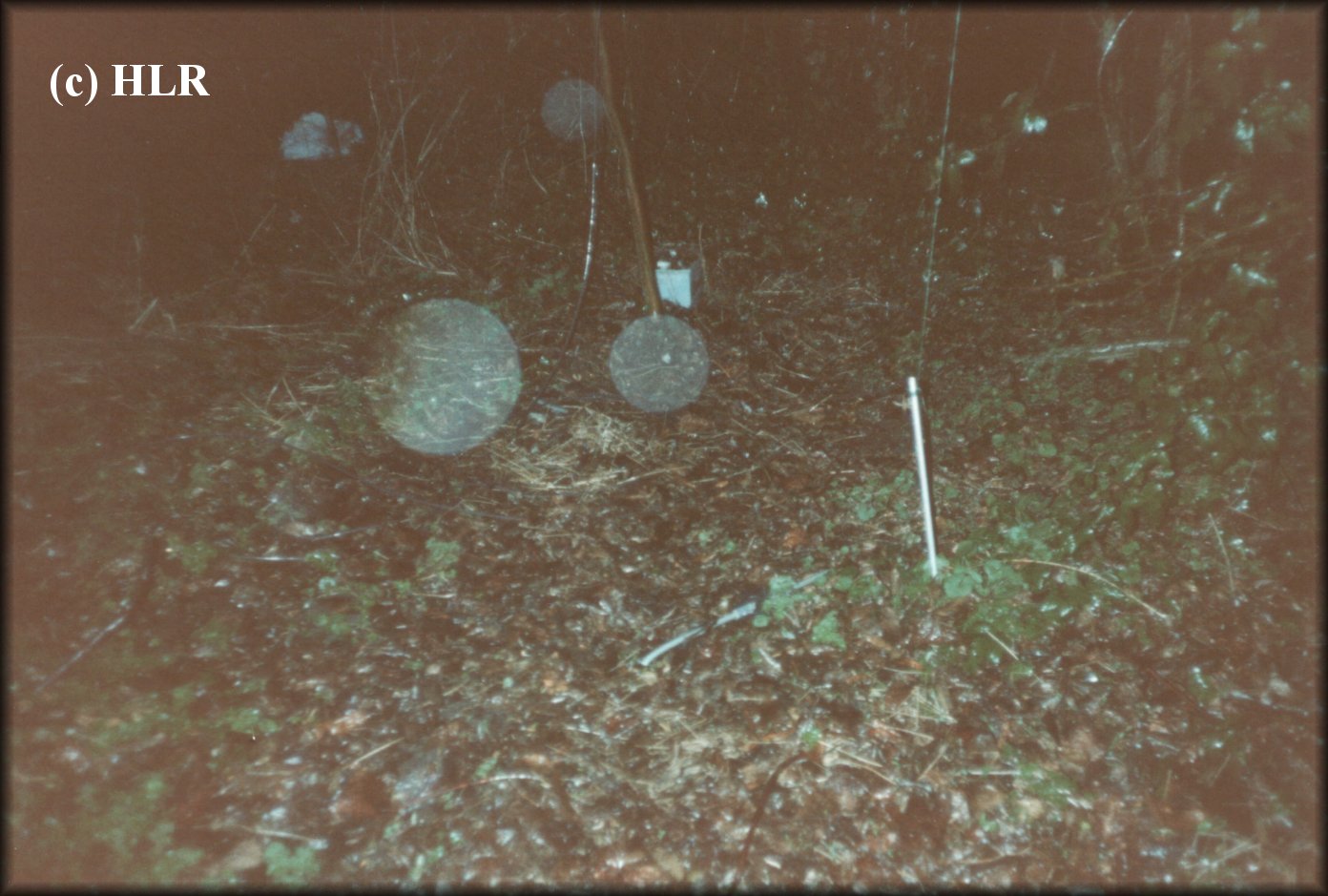 Early September 1989 Sports Pavillion - transmitter ceased

Febuary 24th 1990 Bengeo Lamp Post - transmitter, aerial & link rigs ceased

10th November 1991 Morgans Wood - transmitter & Walkman ceased
23rd February 1992 HLR Dance - transmitter ceased, aerial smashed, see photo

16th March 1992 Morgans Wood - transmitter ceased
29th March 1992 Stony Hills - transmitter, aerial, Walkman ceased

Surveillance

During the peak of operations between 1988 & 1990 station members suspected they were under surveillance. During phone conversations various signs of tapping were noted. Echos, lines being dropped, clunks, clicks and the simultaneous ringing of all member phones at strange times.

While being held in custody one station member asked a DTI officer if our suspicions of phone tapping were correct. The officer smiled and said "You know we aren't allowed to do that".

Months later a plot to prove our suspicions was hatched. On the telephone we plotted a false plan to install a transmitter on the roof of a Stevenage tower block. We discussed the day and time we would supposedly carry out the deed. Of course we had no real intention of doing any of what we discussed but that didn't stop the Radio Investigation Department spending 3 days parked across the road from the named tower block keeping watch. Need we say more!