The above was published in the "Anoraks UK" weekly news letter on 4th February 1989. What was reported wasn't strictly true as no transmitter was lost on that particular occasion.

Anoraks UK was a subscription news letter reporting news and events in the world of Land Based and Offshore pirate radio.




A follow up report (above) appeared in Anoraks UK a week later on 11th February 1989.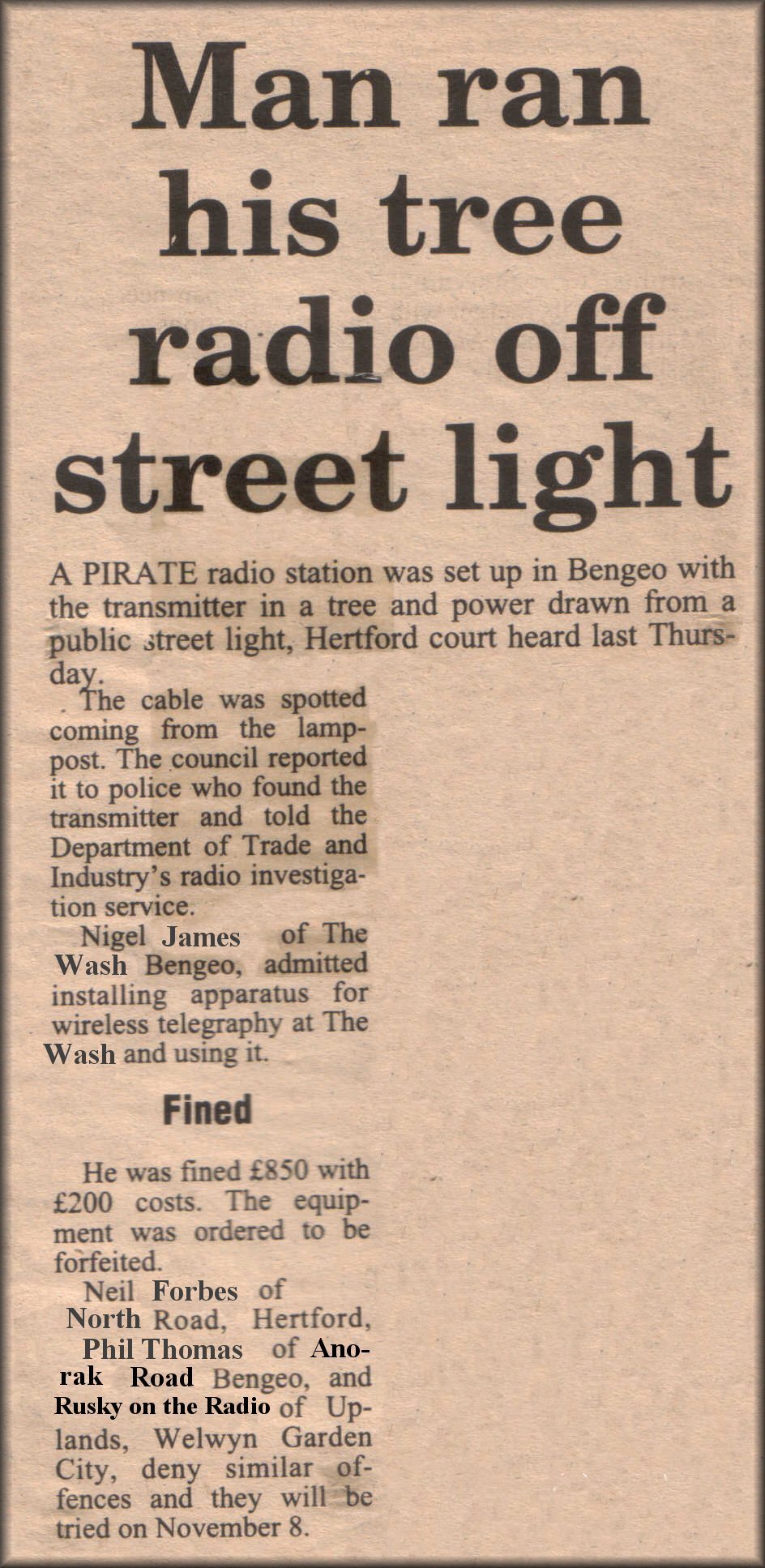 This report (left) appeared in the Hertfordshire Mercury Newspaper regarding the court trial in 1990. The report was published after the second court appearance.

The trial of Rusky, Forbes and Phil Thomas did conclude the matter on 8th November 1990. Legal representation in court was conducted by Chethams of Baker Street London.

The first court appearance was conducted in a light hearted manner with the head magistrate appearing somewhat amused by the whole situation. When the case was adjourned for a future date he finish proceeding by saying "Don't forget......same time......same place" in his best DJ style voice.

The sum total between all four station members on trial was 11 court appearances and a combined fine and court costs of £3,150.

As you can see, text regarding names and addresses has been altered to protect privacy.



The following two reports were printed in the Welwyn & Hatfield Times and the Hertfordshire Mercury. The subject matter was H.L.R's bid for a license after the 1990 bust and court case.